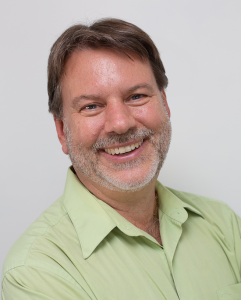 Meet Dr. Kreis, co-founder and Master Mixologist
I have a very deep connection with essential oils and am grateful to be able to share this with others through my blends. My journey with essential oils began when I was in University.  In one of my chemistry courses I learned how to extract the oils and that prompted me to do research on essential oils.  I decided to test them out and began using them to support me when I was studying.  I noticed a difference in my focus and attention and that intrigued me.  I continued to use the oils myself from that point on.
Because there are so many people in need at this time on the planet we feel very drawn to help bring balance to the body, mind and soul.   We believe that the intention behind our blends is as important as the other elements that make it special.
Along with our intention, all of my blends are a combination of knowledge learned through scientific research, experience, the wisdom of ancient cultures, and a deep love and respect of nature.
Credentials:
I attended the University of Darmstadt where I received my Ph.D. (Dr.Ing.) in natural sciences and am now teaching Organic Chemistry at Simon Fraser University. Master practitioner of NLP and Reiki Master. As an aromatherapist I have worked with essential oils for 3 decades creating unique essential oil blends for family, friends and clients.
---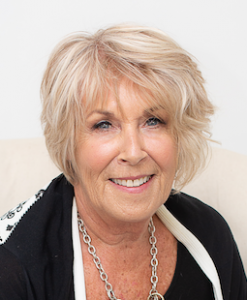 Meet Lynn Robinson, co-founder and Visionary Extraordinaire
My passion is to help people live a happy, healthy balanced life. My study of the mind body connection began more than 20 years ago when I had cancer. It put me on a path of self-discovery which led to Neuro Linguistic Programming and the study of the brain and how our thoughts directly affect our results in life. My work is based on the newest research in Psychoneuroimmunology and the practical application of this research in our everyday lives, giving us tools to perform optimally and achieve our dreams. Our essential oil blends naturally stimulate the brain and therefore support my work in helping people to change and evolve comfortably.
My work has allowed me to work internationally holding workshops in the UK, USA and Canada for corporations as well as for the general public. At every event, our essential oil blends were there giving my clients a product they could take with them to support their wellbeing.
In 2006 I was diagnosed a second time with breast cancer and was able to heal my body on my own using all the tools and techniques I have been teaching as well as our essential oils. I am very grateful to be healthy, well and thriving.
Credentials:
Certified Trainer of (NLP) Neuro Linguistic Programming, Master Practitioner of NLP, Former faculty member of Waters Corporate University, Founder of The Robinson Group Training and Consulting Corp., Reiki Master, Colour Therapy Trainer, Chopra Centre Certified Yoga Instructor.
---
Greg Peppler brings a lifetime of public relations, sales and marketing experience to Good Vibes.
He spent 15 years as a broadcaster in several markets in Southern Ontario from the late 1960's through the early 1980's functioning as a sportscaster, early morning show host, newscaster and finally as Program Manager of two stations in a very competitive market.
In 1984 he was lured away from his management position in broadcasting by the Bradford Exchange, a multi national company based in Chicago and tasked with the job of setting up and managing a retail division for Canada based in London Ontario. Also in 1984 he was awarded the Province of Ontario Bicentennial Medal for his public service and charitable work.
In 1988, having established Bradford as a major player in the Canadian Gift industry, he left to form his own company Winston Roland Limited and for the next 27 years worked with Canadian artists and artisans as well as running the Canadian distribution network for several off shore and U.S. companies. He also served on the Board of Directors of the Canadian Gift and Tableware Association form 2011 to 2015.
After closing Winston Roland in late 2015, and after a very brief retirement, in 2016 he began to represent several mostly Canadian companies in the B.C. market, and then joined several fledgling B.C companies as Director of Business Development.
In 2017 he was introduced to Lynn Robinson and Uwe Kreis and was intrigued with the idea of marketing Uwe's proprietary blends of essential oils for the benefit of people of all ages and situations in these hectic and rapidly changing times. He has become a passionate believer that most of us in today's society can be helped in so many ways by making Uwe's expert blends of essential oils available to everyone!!!